This site was last updated on: March 21, 2023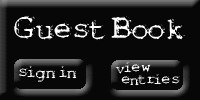 Follow  us on FACEBOOK & TWITTER

Phil Varca & The SlamJammers has a 30 year history of making music together and a tradition of creating their brand of powerful music.

Rockin' blues, blues rock....doesn't matter what you call it....the nbands' t-shirts put it succincyly enough, "No Bullshit - Just Good F*#ckin' Music!"

For over two decades, PV & SJ have been putting their own stamp and twists on blues classics as well as ripping through a rich catalog of originals, blending fab favorites with newer material...playing each of the songs with heart, soul and feeling.

As one might suspect from the band name, The SlamJammers have never attempted to be a traditional sounding blues band.....instead, choosing a more "in your face" approach, deciding to do it loud and proud, hitting folks over their head!

What's that?......You didn't hear us?.........Oh, then let's TURN IT UP!!.

Man, it's been FUN so far...........and we ain't done yet!!

Copyright 2019        Phil Varca and The SlamJammers 

VISIT OUR NEW WEB STORE 

for fresh PVSJ SWAG!!